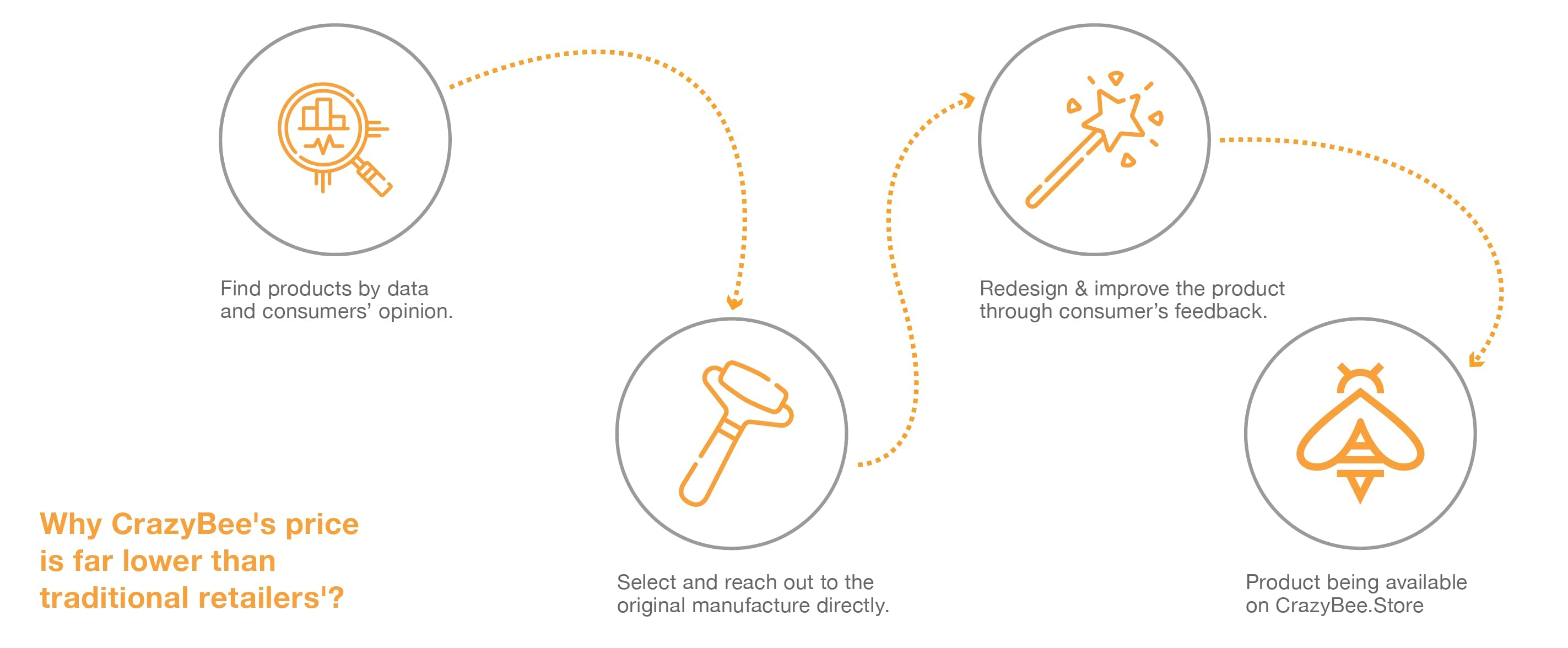 CrazyBee was founded by a group of veteran retail buyers and manufacturer sourcing professionals. We offer our customers the latest big-name products with better quality and improved design, as well as cutting prices by up to 70% off suggested retail prices.
But how did we make that happen? There are three unique strategies we used:
1. C2M: Consumer to Manufacturer
Traditionally, manufacturers only accept big-bulk orders (wholesale). That's why the majority of the product on the market was passed through distributors, wholesalers, and dealers before it gets to be sold in your local retailers. And if there is any transportation or international business involved in the process, the list of people who touched the product can be extremely long. Each of them has to mark up the price a little more to make a profit.
While it sounds fair to players in the business, it also means the consumer has to pay at least twice the actual product value, and, manufacturers are usually pushed to cut production costs by using cheaper material or innovating less.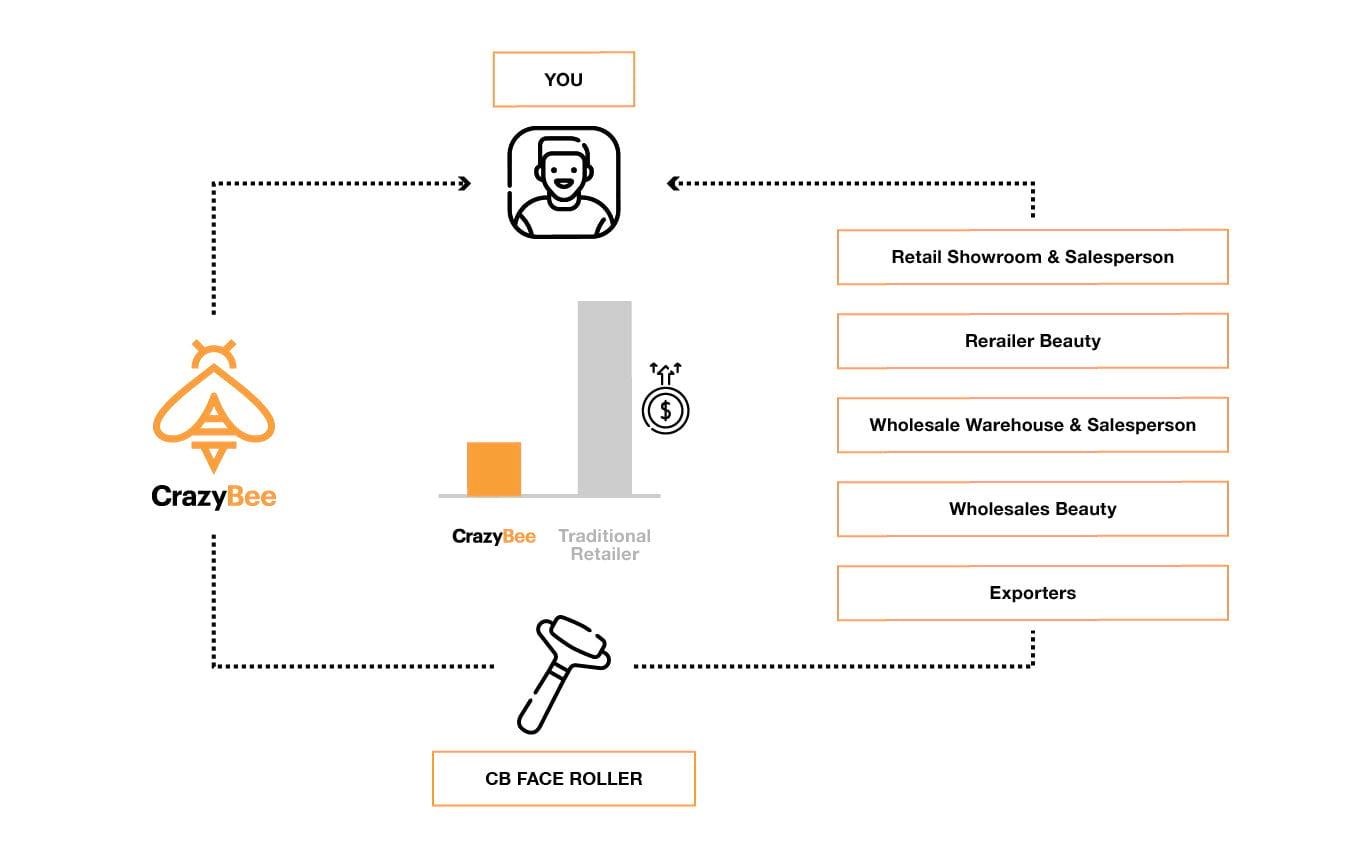 Many of our team members at CrazyBee spent years in the beauty, home and kitchen, and fitness equipment industries, building key relationships with the factories that worked with big corporate retailers. By using these connections and cutting out the middlemen from the traditional circle, we can offer you a highly discounted price. At the same time, manufacturers will have more space to improve product quality.
At CrazyBee, our mission is to bring our customers the best products at a great price point
2. Made to order: Improving and redesigning the product during the retail buying process.
There is a reason it's called C2M (Consumer to Manufacturer) instead of M2C. In a normal retail Eco-circle, it takes from months to a year before production completed. That's why consumer feedback has very little effect on the product itself - manufacturers are unable to adjust the design or specification because they've made the product way before the retail process starts.
However, in CrazyBee's C2M model, our products are made to order. We heard what our customers currently want, reach out to pre-selected factories with the customer feedback, and redesign or modify the product with the manufacturer and place a big order with them. 
That's why CrazyBee has a small range but a finely selected collection. With this unique process, we connect end-producers and end-consumers to produce tailored products at lower prices.
Want to be an opinion leader and help us decide what to order next? Join our community on Instagram and tag us #CrazyBee with your product wish-lists and feedback.
3. Focus on the product itself: Simpler packaging, people power marketing.
Typically 30%~40% of the price markup goes towards branding-related activities and materials. Each element of the fancy packaging, marketing, advertising, and contents cost money, and every penny is reflected in your price tag.
Although it helps retailers spread around the world, in many cases, it does not improve the actual product value for consumers.
So forget about all the complex branding stuff. CrazyBee uses eco-friendly packaging and minimal marketing materials. Every dollar we save on branding costs is going towards sharing more value with customers and quality improvement to products.
So, how does CrazyBee reach out to new customers? We believe in word-of-mouth and people-power! If you like our product, please share it with everyone you know! You may share up to 15% of the revenue with us. Want to learn more about the program?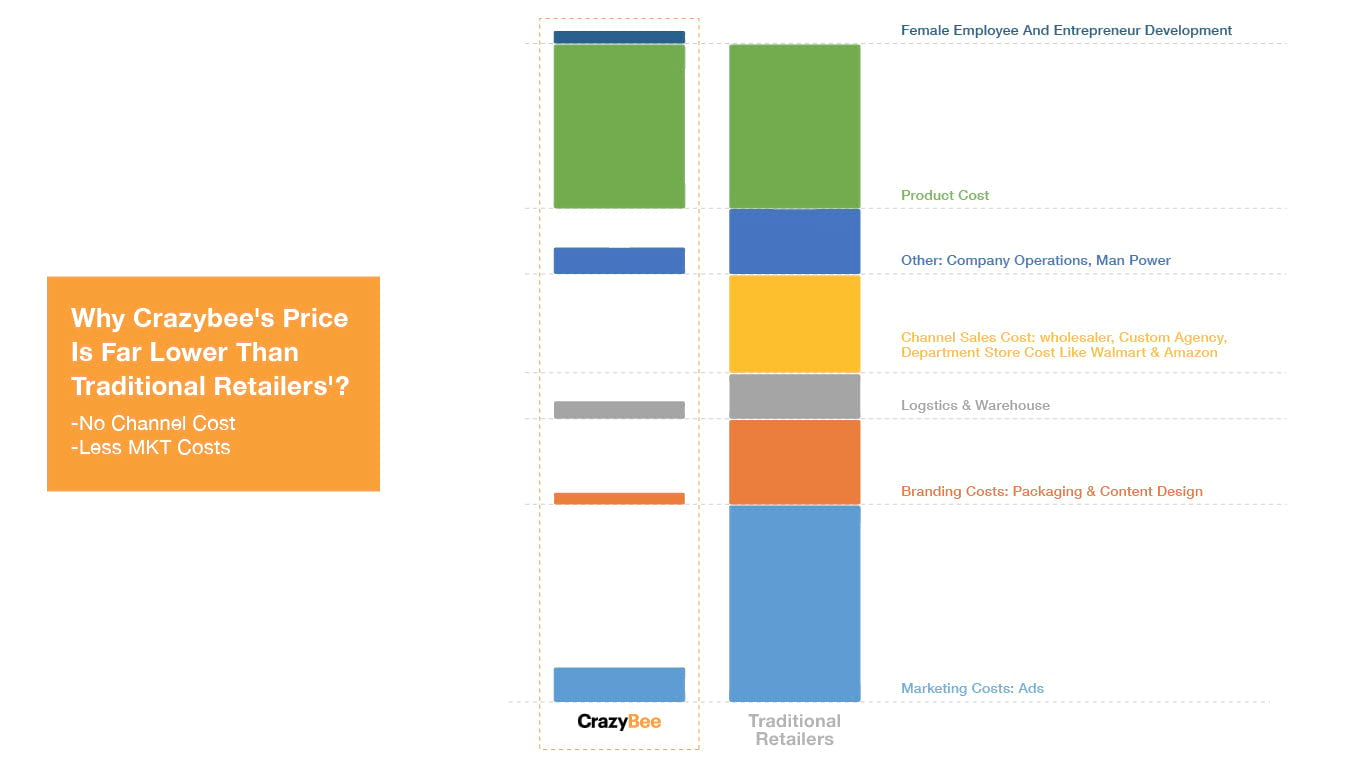 Related Products