13 inch Back Stretch Wheel
Sale price Price $38.72 Regular price $59.00 Unit price / per
Looking for back & neck relief after a long day? CrazyBee Deep Tissue Stretch Wheel gives you instant relaxation by simple moves.
Opens up the chest and relaxes your muscle by one simple move.
Highest supportive and the most comfortable yoga wheel you can find in the market.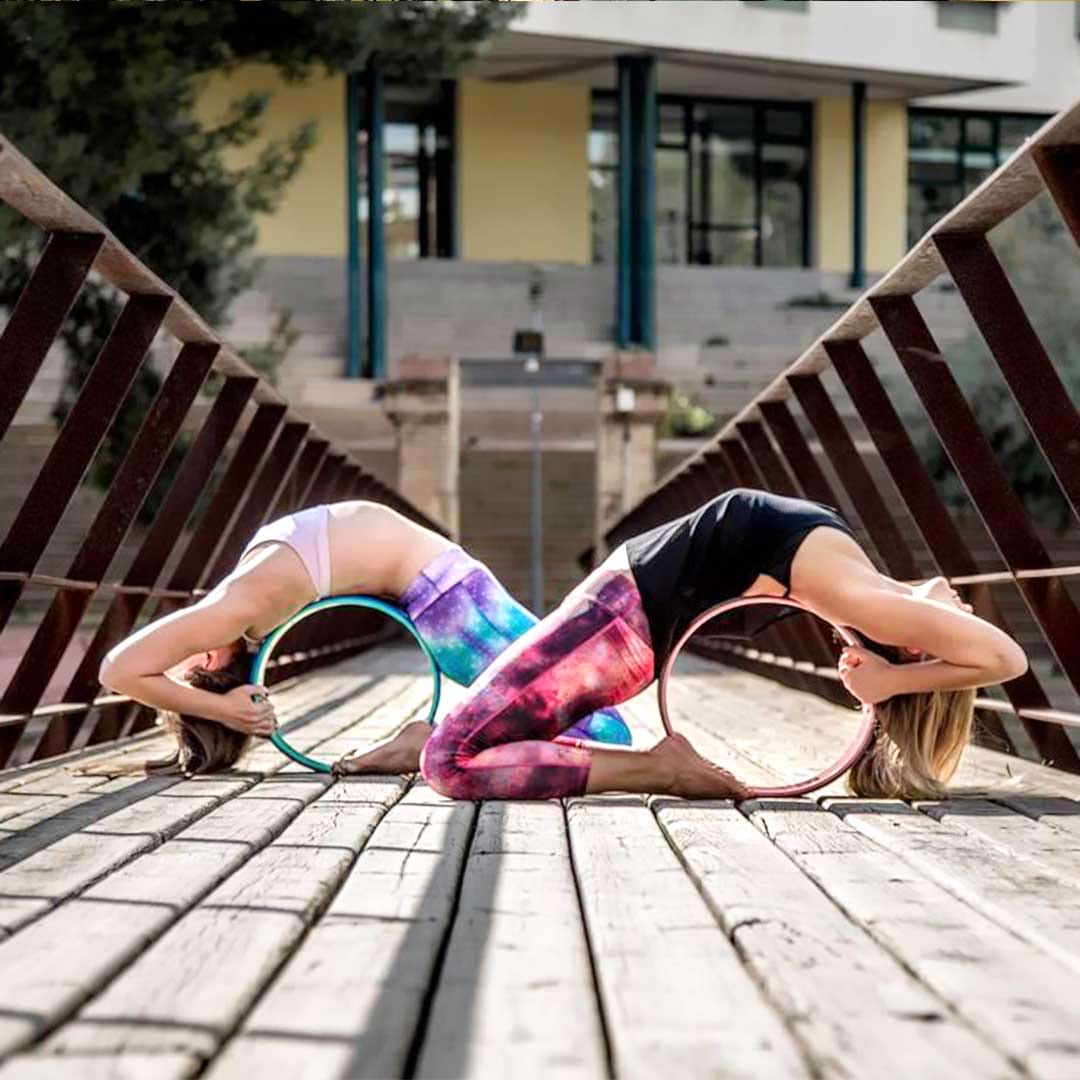 One Simple Move, Instant Relief
CrazyBee Deep Tissue Wheel will relax your tension and correct your spin posture at the same time.
You don't need to know any moves, just laying down will relieve back pain and open up your chest.
We designed this back stretch posture wheel to be comfortable, larger, and broader than others for higher versatility and better safety. It's appropriate to accommodate your two feet, promoting poses such as high plank and knees to chest, yet it's narrower to offer a deep opening stretch for the back.
This Back Stretch Wheel is unique as it is available with double-sided padding to ensure the most comfortable grip.
Strongest wheel in the market: can hold up to 660 lbs.
Most comfortable in the market: special TPE material provides high supportive and non-slip padding.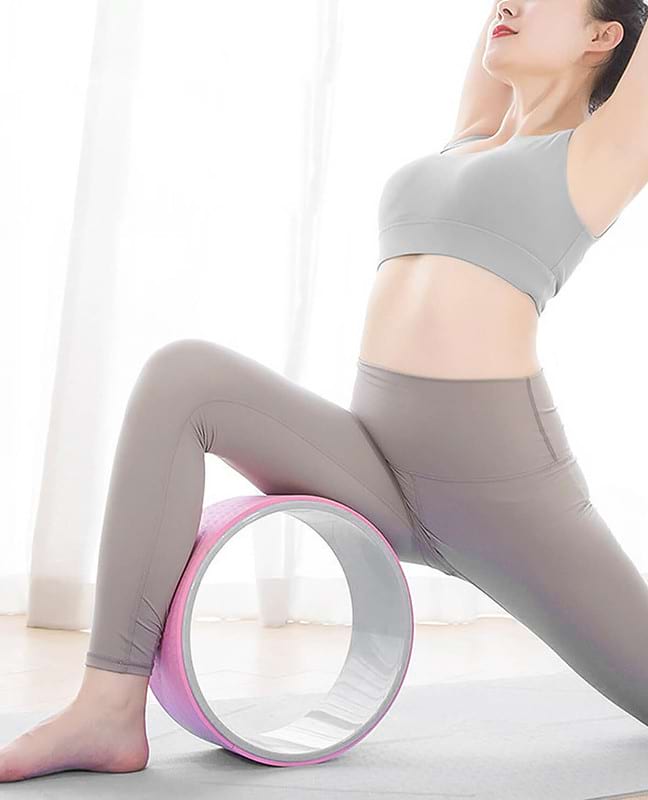 CrazyBee back stretch posture wheel is the most durable wheel props available in the market; it won't flex or break under the weight. The frame is more reliable than any PVC alternatives and endures even a huge 660 pounds! Build it to promote balance, improve strength, and accelerate muscle tone.

Unlike others, our product comprises firm, grippy padding on both sides for maximum comfort and support for your palm, back, spine, and feet. The thick, additional full frame gives higher stability and versatility, but it is still lightweight to be easily carried anywhere like a gym or your class for practice.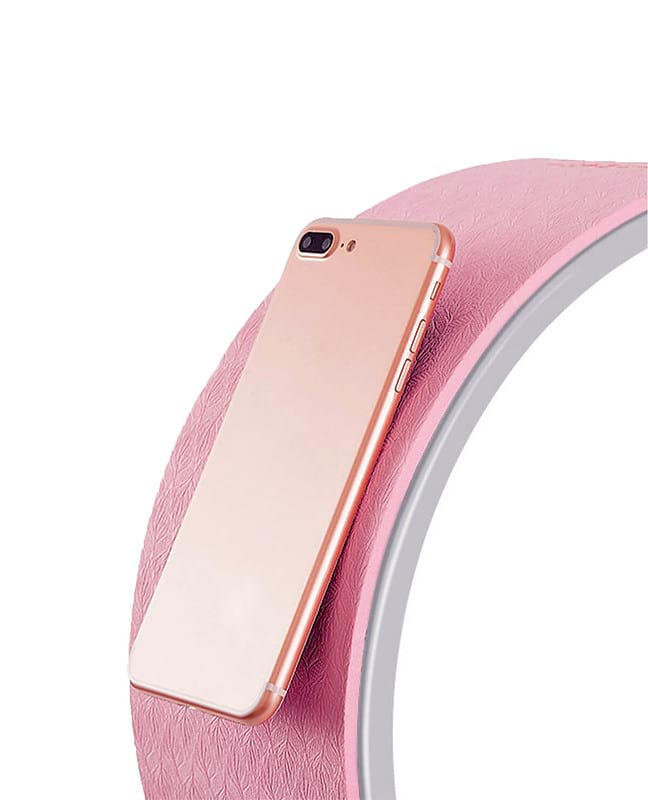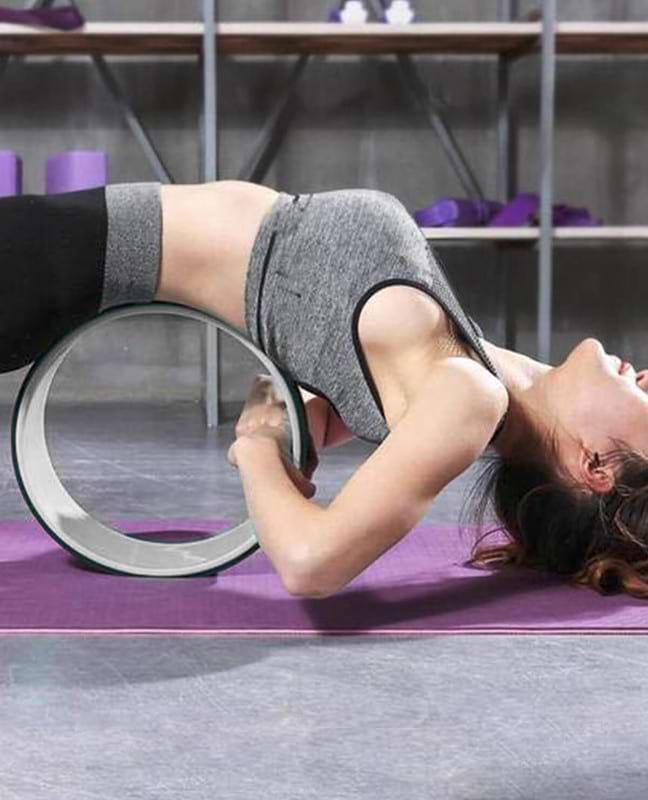 How to Use It
Simple Moves, Immediate Results
Sit upright with bending your knees. Keep Back Stretch Posture Wheel at the base of the spine and lightly roll your back on the exhale. Then rest your arms with palm up by your sides.
This position is remarkable heart openers that will aid you to feel better after the long day sitting.
Kneel on the mat, ensure your hands are right under the shoulders. Stretch your right leg out to your side and place it onto our posture wheel.
You will experience a gentle stretch in the legs and inner thigh.
Sit on the mat and open the legs as wide as you can. It would help if you keep the feet flexed to stimulate your muscles in the legs and the front of your thighs. Hold our posture wheel in front of you. When you exhale, gently hinge from the hips and roll our Posture Wheel, moving the torso down until you fully extend your arms.
Posture and Back Pain Saver
Product Overview
Are you looking for the best back sketch posture or yoga wheel? Well, if yes, then you are in the right place. As to whether you're a newbie or a veteran, our Back Stretch Wheel is the perfect equipment for balance, stretching, and strength development. This circular-shaped posture wheel facilitates in aligning your spine and also stretches the front side of your body.

This circular-shaped posture wheel facilitates in aligning your spine and also stretches the front side of your body.
How to Use It
Our Back Stretch Posture Wheel is a circular-shaped yoga prop formulated to rest your stretch muscle tissue, release tension, and offer flexibility body. It is perfect for all levels of yoga and even for some workout stunts.

Or, you don't even need to know anything about yoga. Just simply lay down on the wheel and focus on the body part you feel pain will instantly relieve your neck, spine, and muscle.

If you want to do your physical practice adequately without complex class, then go for our product!
How It Works
Our beneficial product works best to increase the stretches to strengthen your muscles and maintain flexibility and balance. High-level practitioners may use it because of its function of maximizing your intensity of postures and exercises.

Our Back Stretch Posture Wheel may help loosen up your muscle stiffness and allow you to go deeper into postures like forearm balance, heart opener, etc.
Specifications
Size: 13" x 13" x 5"
Color: Pink, Blue, Green, and Grey Outside; Grey Inside
Weight: 2.2lb
Supporting Value: 665 lbs
Materials: TPE and PC