Mr. Biggie 16.9oz Wood Handle Food Chopper
Sale price Price $29.23 Regular price $45.90 Unit price / per
3 different layers of blades that help chop all foods effortlessly and evenly.
2.1 Cup food and vegetable chopper with unique design.
Big nose wooden handle, comfortable and easy to control
Looking Good, Working Well
If your other food choppers never work well enough for a perfect result every time, then you will enjoy Mr.Biggie to the fullest. Small enough for every kitchen yet it's guaranteed to make your life easier.
Safe for Any Ingredient: made by ABS and PS materials. 
Stable and easy to use with wooden handle.
Great Size: 16.9 oz perfect for one serve.
Blade System: 3 layers of blades chop food evenly.

Roundly wooden handle, comfortable & less effort while using.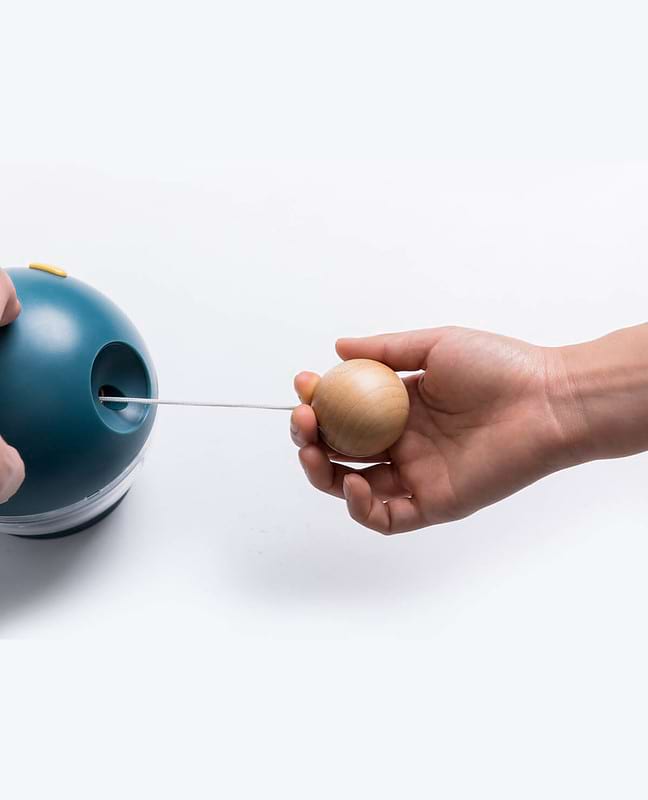 Forget flimsy plastic handles that take hours to do the work and get ready for the new meaning of comfort with the helpful rounded wooden handle which requires less effort without ever hurting your hands.

Made by ABS and PS materials, it makes the ultimate choice to use with all kinds of foods as they provide baby food levels of safety.

Despite its competitors that only have one blade, Mr. Biggie is the superhero of food choppers featuring an effective 3 blade system for an even, effortless result.

Its 16.9 oz size is perfect for one service, making it the ultimate choice for everyday use.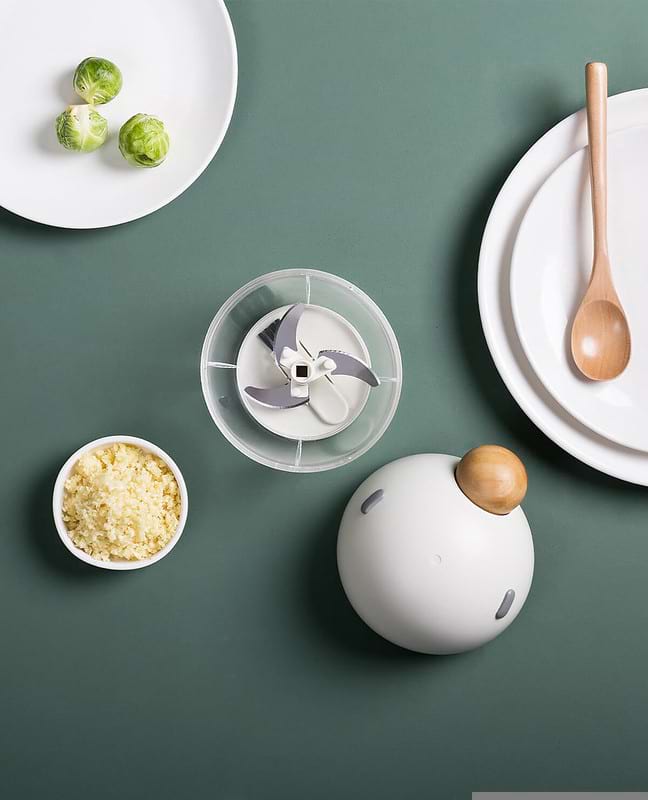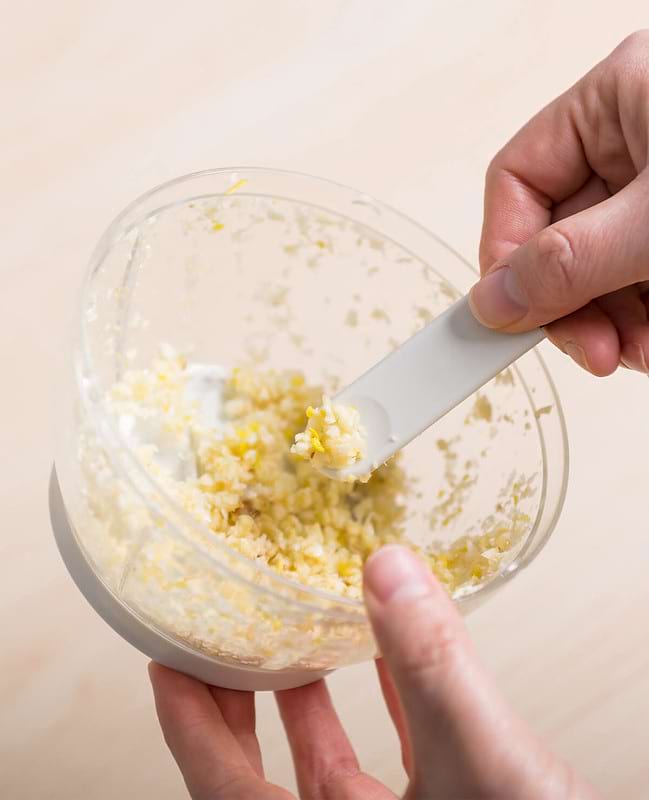 How to Use it
 Choose the vegetable, meat, fruit, or any other food you would like to chop. Place it inside Mr.Biggie and twist the top part until it's closed properly.
 While holding the top part with one hand, hold the wooden rounded handle with your other and begin pulling it back and forth as many times as you like until your desired result.
Open the top part and then the bottom part to grab the handy little brush/spatula that's hidden inside to scoop all the chopped food from the chopper.
Once you've finished, you can easily take out and wash all the parts.
Product Overview
If you were always looking for an easy to use, sturdy and super convenient food chopper, then you will love Mr. Biggie Food Chopper! It features the perfect size for one service, the most practical wooden handle, and its made from the safest materials as well.

A big plus is the 3 different layers of blades that help chop all foods effortlessly and evenly.
How to Use It
Mr. Biggie Food Chopper will make every food addicts' -and not only- life way better. Its' smart design fits one serve and makes food prepping an easy and fun daily task. You can chop anything from veggies and fruit to meat evenly due to the 3 layers of blades, and extremely sturdy wooden handle.

The small hidden spatula in the bottom part of the chopper scoops out all the food, as well as helps you clean it properly afterward.  
How it Works
Put your preferred food inside the bowl, twist and close the top part, and let the high-quality wooden handle take care of the rest (or work its magic). Just pull it back and forth for a perfectly chopped food. Enjoy!
Specification
Size: 5.1 inch x 5.1 inch x 4.8 inch
Color: Aqua Green, Light Pink, White
Weight: 13 oz
Material: PS, ABS, and Stainless Steel