Muscle Relief Roller - Neck, Arm and Leg
Sale price Price $29.34 Regular price $39.00 Unit price / per
The perfect muscle relaxer massage Roller for daily relief and post workout.
It wraps around neck, arm and leg where regular massage roller can't reach.
Restores sore, tight muscles, prevents Knots, and releases tension.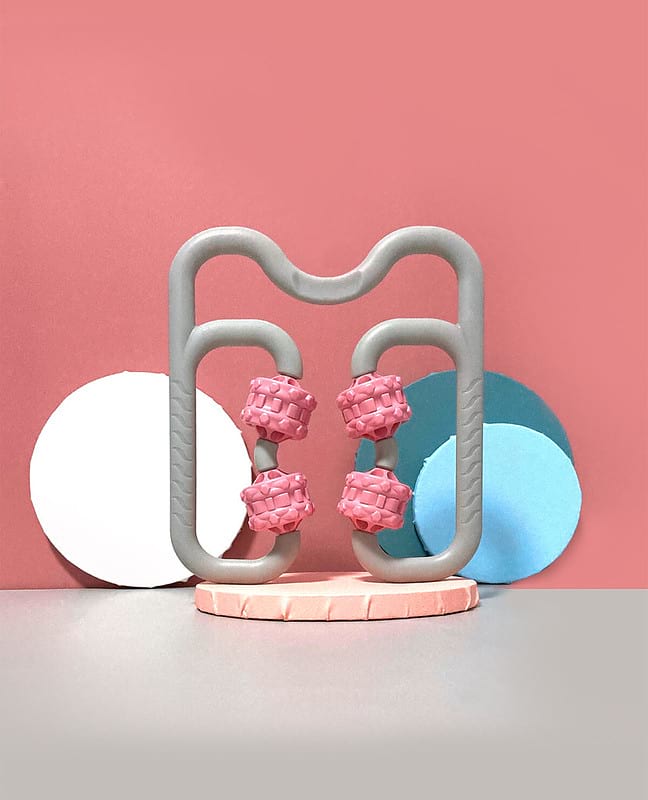 Relax Out Every Corner of Your Body
Our muscle roller is essential for your whole body; from foot, leg, thigh, IT bands, quad, hamstring, glute, and hip to shoulder, arm, neck, head, and back. This CrazyBee Muscle Roller rehabilitates and restores sore, tight muscles, prevents Knots, and releases tension. It also enhances your blood circulation and promotes flexibility & mobility.
Wrap around your muscle string, no missing corner

Reach Every Group Of Your Muscle
Suitable for All Physical Activities
CrazyBee Muscle Roller is Built to Last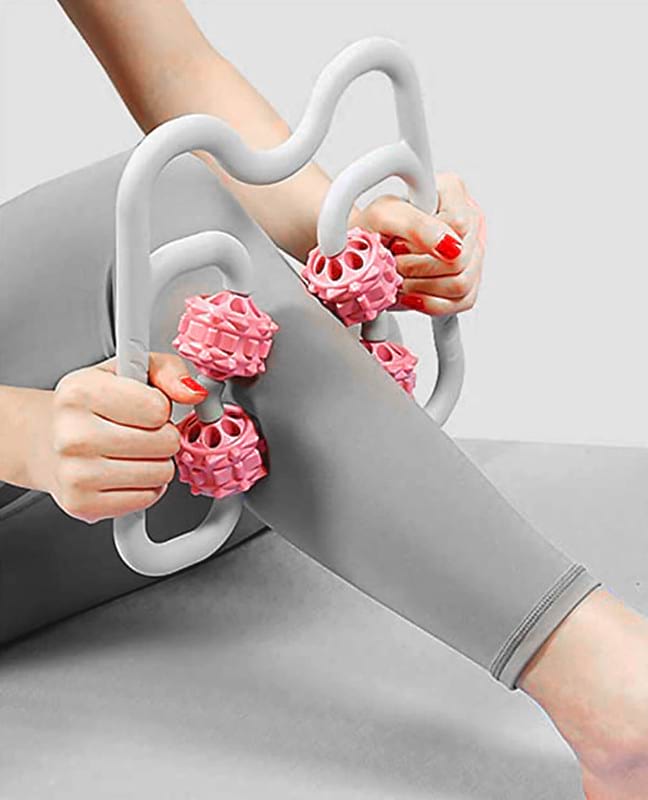 Unlike some other muscle rollers, this massager designed especially for wrapping around your whole body parts. The human body is not a flat piece. There are many corners, such as hamstring, lower leg, inner arm, and other areas that we easily felt uncomfortable, but a normal roller can not reach to the point. Our Muscle Relief Roller takes care of each corner of your body.

As a fitness tool, our muscle roller is an outstanding piece of equipment for your house, gym, workout class, and outdoor traveling or sports, whether it includes yoga, running, or even climbing. The best point of purchasing from us is that a 100% money-back guarantee backs our product!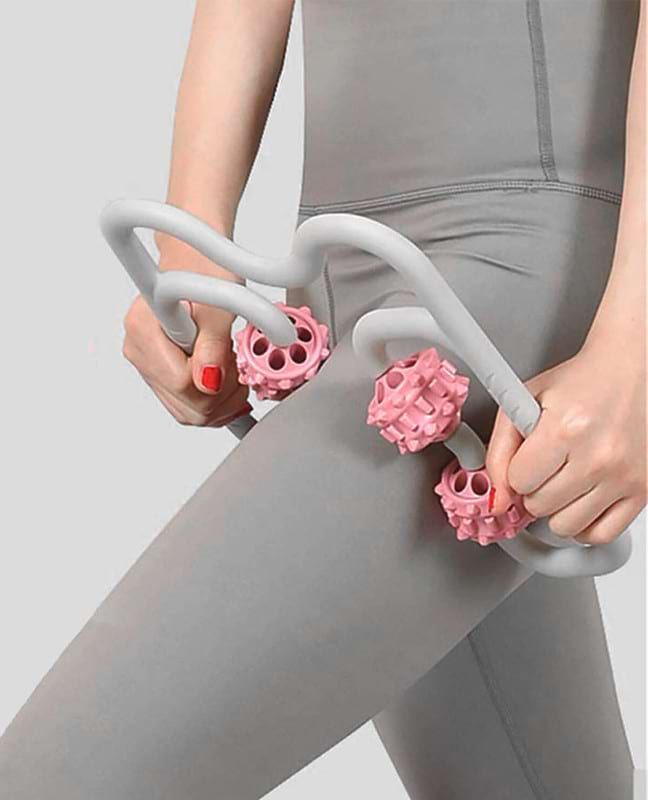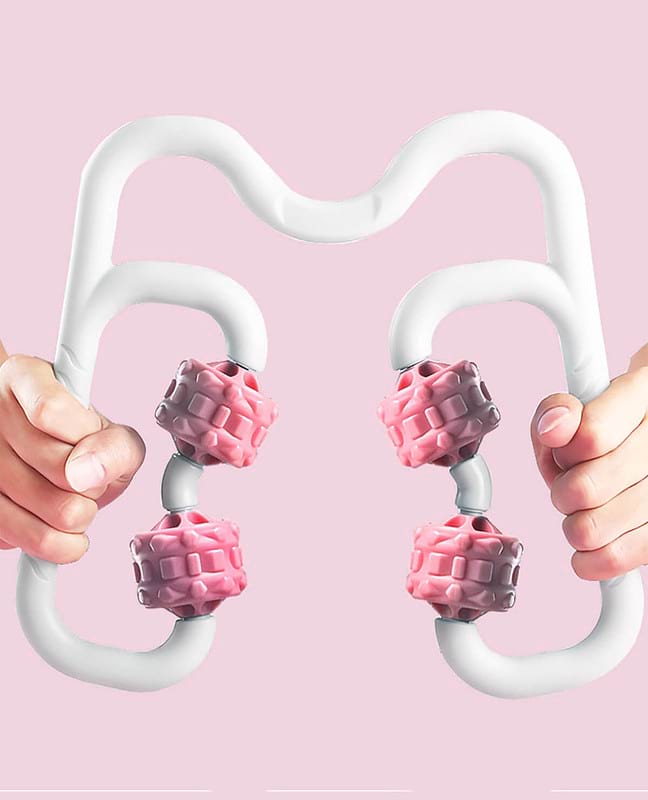 This tool's stick is strong enough with a comfortable handler that is safe from slipping. Our product rolls smoothly and effectively. The 2mm gap between every roller saves your hair from being hurt and pulled. There are plenty of advantages of this rolling product, such as relieving muscle stiffness, improving your heartbeat, and increasing endurance.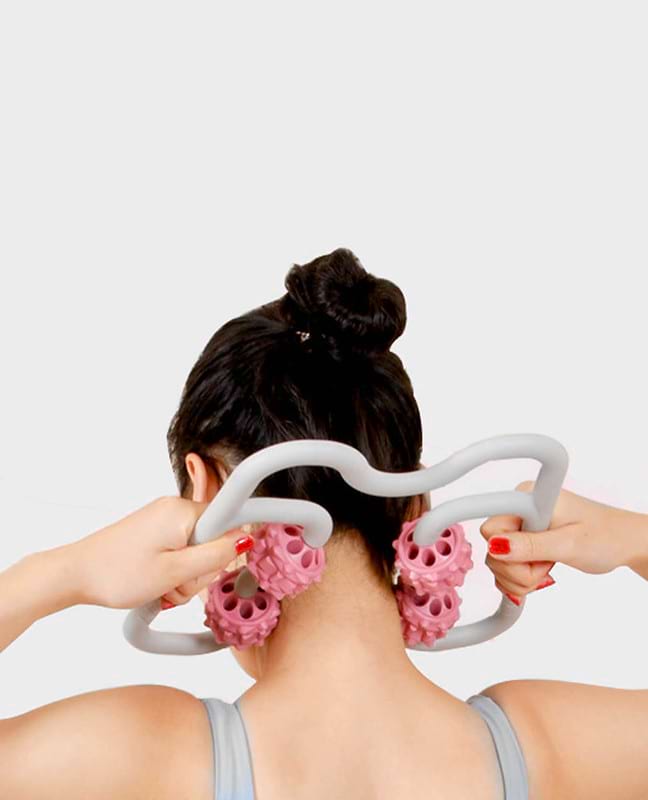 How to Use It
Gluteus Max & Hip Rotators
You may sit on muscle roller with a little tilt and goes from the iliac crest to your hip joint to address the gluteus max (the largest & heaviest muscle in your body. As a typical rule of thumb, you can do 10 slow rolls in every position (Still, there are no strict rules for it). Often people are just motivated to roll until the pain disappears.
TFL (Tensor Facia Lata) & Gluteus Medius
Both of them are small in size but are incredibly crucial in anterior knee pain. To address the TFL, you can start with the body prone and the edge of our CrazyBee Muscle Roller placed over the TFL, directly below your iliac crest. It is also a remarkable way to relieve muscle pain without any damage.
These are the most ignored parts of your body. There are several techniques to roll the adductors, such as a floor-based method that is highly effective for a newbie. You can abduct your leg over the roller and keeps it at approximately a 60-degree angle to your leg.
You can get more information about it if you want, just contact us!
Product Overview
CrazyBee Muscle Relief Roller is useful in relieving workout pain in your muscles. Our easy-to-carry equipment is suggested by many therapists, trainers, and chiropractors. There are millions of people (males, females, youngsters & adults) who use it after physical exercise. You can also buy our CrazyBee Muscle Relief Roller to change your workout style in the right way!
How to Use It
This portable muscle roller is the equipment used before and after exercises, workouts, and any other physical activity. Our product prevents any injury from muscle tension and may help secrete lactic acid buildup for your instant recovery. It's a perfect tool that you must have at any cost. CrazyBee Muscle Roller is available at a highly reasonable price, you can easily afford it.
How It Works
The working principle is not that it must hard to understand. Our muscle roller is different from typical rollers that can be difficult to utilize. This handy portable tool may easily fit into most kit bags. Using it, you may control the pressure that is applied to the pain area, depending on your pain endurance.



It may fit every part of your body and you may take it with you in your house, workout class, and outdoor sports, whether it includes running, or even climbing.
Specifications
Size: 4.7" x 2.1" x 10.0"
Color: Grey and Pink
Weight: 1.3 lbs
Material: PP(Polypropylene)